Most active topic starters
Statistics
We have
1376
registered users
The newest registered user is
Manoj KC
Our users have posted a total of
2386
messages in
1261
subjects

Do you clear your NET in June 2013?
UGC NET JUNE 2013 Answer Keys would be published in UGC Website at wwww.ugcnetonline.com. You can download all the official provisional answer keys from the official site of UGC. If you are sure there is mistake in answer please use feed back link in the official site. Remember the published keys are only provisional. It is subject to the correction cited by the candidates. After the last date of submitting feedback you will not have no opportunity to correct. So don't wait for others in the hope that someone will give feed back and may correct it. If you give feed back don't forget to give whether it is W,X,Y or Z in the case of first paper and correct question number and subject code. The correction suggested should be based and citing with page number and edition and the name of an authorised book in your subject.

 Forexample

Suppose in Commerce paper 3, the provisional answer for question no 32 is B and you are sure and referred the correct answer is C. Then you must provide the paper 3 and question number and should remark as the "sixth Edition of Advanced accounting by KL Jain and Narang published by Kalyani publishers Chapter ---- and page number says like this and so the correct answer seems to be C"

Now it is the time for calculating the aggregate score and predicting the cut off marks for each subject. Here in http://v4vhse.forumotions.in , I have been conducting voting and model prediction for cut off for NET June 2013. Hope you will cooperate with this by acknowledging these to your friends and making sure that they are voted. Atleast 100 votes in each only will show a trend of cut off. 1000 votes and expert opinion about relative(comparative) difficulty/easyness level of question papers for each subjects in comparison with the question papers of NET june 2012 and December 2012 are also  required for a prediction. Hope everyone will co-operate with this

How to calculate the aggregate
1.Calculate your right answers/marks with the provisional answer key for all 3 papers
2.Calculate total right answers/marks. Add it together. Don't take the percentage of each paper
3.Divide the totalmarks by 350 and multiply by 100
or
Multiply the total marks by 2 and then divide by 7
0r
Divide total number of right answers by 175 and then multiply by 100
or
Multiply the total number of right answers by 4 and then multiply by 7

For example
 
P        TQ                TM      NRA      MS    %
I   50 out of60    100       28        56     56
II     50                 100       34         68    68
III   75                 150       45         90    60
Total 175              350      107     214    61.14
P- Paper
TQ- Total questions
TM- Total marks
NRA- Number of your right answer
MS- Marks you scored
%- Aggregate percentage

Here you have made 107 total right answers and scored 214 and so your aggregate percentage is 61.14. Each right answers will bring 0.57% on your aggregate or 7 right answers will score 4%. The table is given below

Download
-----------------------------
----------------------------
----------------------------
v4vhse.forumotion.in
xxxxxxxxxxxxxxxxxxxxx
സുഖമൊരു ബിന്ദു .............
ദുഃഖമൊരു ബിന്ദു..............
ബിന്ദുവില്‍ നിന്നും ബിന്ദുവിലേക്കൊരു പെന്റുലമാടുന്നു.
ജീവിതം ........അത് ജീവിതം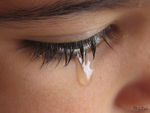 raman

Legend of VHSE




Posts

: 428


Reputation

: 9


Join date

: 2012-08-21


Location

: Kozhikode

Extended Profile
Your views:
Nick name: Star
Experience:


(1/1)





Similar topics
---
Permissions in this forum:
You
cannot
reply to topics in this forum